Need a home improvement project that costs very little, but boosts the curb appeal of your house? Enhance your landscape by forming rock walls using fake rocks. You can find large rocks in the woods for free. There are many sites online that will show you how to design a garden path and create nice-looking flower beds that have rock slabs.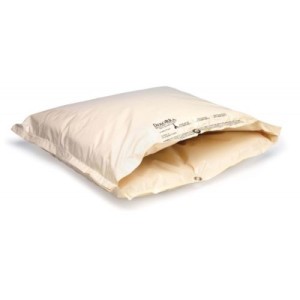 The great thing I love about using rocks to landscape yards is that they require little to no maintenance once you lay them down. They are totally self sufficient once added to your front yard. landscaping rocks come in all shapes and sizes from giant boulders to small gravel and can really add depth and character to your home. Many homes in places where they is not water use rocks in their homes in place of grass.
Place a large drop of cement into the footing and place a large rock into it. Make certain it is not one of the better-looking stones. Save those for the visible layers. Continue putting a small blob of cement, a little more than fist-size, into the footing and laying a stone on top of it until you have completed your first layer. Make sure it's level by placing a wood pole at either end of the wall. Tie string around either end of the poles so it is taunt. The height of the string should equal the height of the first layer of rock. Set a level on the string to ensure your layer is level. Adjust the stones if need be.
At last, you can start laying pavers in place. When all have been placed, the cutting in process may be started if needed, using a cutoff saw. Paver edge restraint and soldier course should be added to prevent spreading and a layer of joint sand employed, which is to be swept into the cracks. Polymeric sand is suggested, which will harden after it has been added. Although not mandatory, this is a good idea to curtail insects "moving" the joint sand and week growth in the cracks in the patio.
In the Northeastern US, most suggest using at least a 4-6 inch base of crushed stone, and even up to 7 inches is recommended due to harsh winter weather. For landscaping pavers, this means that you'll need to dig to about 9″ depth, since the pavers are 2 inches in height. Since this is a lot of digging, it may be one of the primary reasons to hire a landscape company.
Stones native to a certain area can be gotten by visit a stone center or public rock quarry. River beds, on the side of highways in or near exposed rock, at the bottom of cliffs are other possible places to get rocks. If you get the stones directly from a forest or other natural setting, make certain that it is lawful to do so. If the rocks lie in a wildlife protected, for instance, you may be prohibited from taking anything from that area. Contact your state's Department of Natural Resources to determine where it is legal and illegal to get such stones.
Improve Your Yard With Rock Landscaping